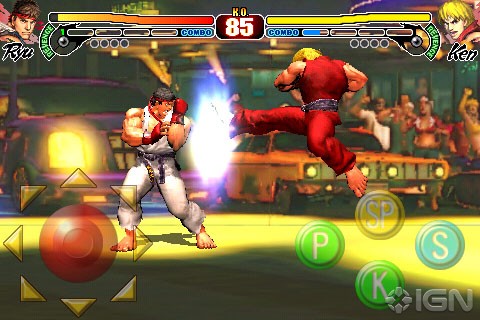 It looks like the competition to be the definitive iDevice fighter will be hotting up in the coming months as a duo of great brawlers are about to enter the ring.
First up is Capcom's Street Fighter IV, the latest entry to the long-running fighting franchise. Apparently Ryu and co. will be kicking and punching their way onto iPhone/Touch soon and throwing down the gauntlet by boasting bleeding edge graphics, painstakingly devised touchscreen controls and bluetooth multiplayer battles.
For more details and a gallery of screenshots check out
IGN
Digital Legends (Kroll) most definately know a thing or two about putting together an excellent fighting game having worked on the ONE series released for Nokia's now defunct Ngage platform.
Billed as a "masterpiece of 3D martial arts games," Bruce Lee: Dragon Warriors will feature customizable fight styles and controls designed for both casual and skilled players. The game has been developed with motion capture from top martial arts practitioners who studied the Master's philosophy and is loosely based on true events from his life.
Check out the trailer below…